There are many different types of homes, apartments, and other real estate in San Diego. A lot of these apartments and homes are located in areas that are fun and exciting places to live.
The most desirable San Diego real estate is located in prime locations all across the city. Downtown San Diego is one of the best places to live in Southern California and is convenient to many restaurants, shopping options, and exciting nightlife. The same is true for the Gaslamp District. This district, which is also known as the Gaslamp Quarter, is also convenient to numerous shopping options, restaurants, and exciting nightlife. There are many nightclubs, lounges, bars, and live music destinations nearby. There are also many small stores and boutiques. This historical and entertainment area is one of the best places to live in San Diego. Both students and families choose to reside in this area.
In addition to Downtown San Diego and the Gaslamp district, there are many other nice neighborhoods that are great places to purchase homes and apartments in San Diego. All of these places are close to schools and parks, and are excellent places to raise families. Many college students in San Diego prefer to live close to their schools and jobs, so there are a lot of apartments and many other living options around both the University of San Diego's campus and the San Diego City College campus.
Most of the young professionals, middle age couples, and older adults in the area choose to live in communities close to their jobs, which makes both Downtown San Diego and the Gaslamp District great options for places to purchase prime San Diego real estate. With a little effort, one can find a home or apartment in one of these areas, which are considered to be some of the best places to live in San Diego.
Comments
Related Posts in San Diego Real Estate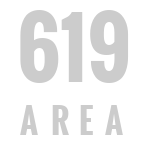 Best Places to Live in San Diego, CA