Of all the cities in Southern California, San Diego is one of the most family-friendly. Great public schools are plentiful in San Diego. There are many different grade schools, middle schools and high schools throughout the city.
Notable and high-ranking public grade schools in the area include Ashley Falls Elementary, Carmel Del Mar Elementary, and Canyon View Elementary.  Some of the best middle schools include Mesa Verde Middle, Carmel Valley Middle, and Bernardo Heights Middle; and notable high schools include Rancho Bernardo High School, Scripps Ranch High School, and High Tech High School.  Most of these notable schools are located north of the heart of San Diego in suburban, family-friendly areas.
Each district in San Diego is fairly small, so the student to teacher ratios are attractive. Rankings remain good, despite the cuts the state has made in education. San Diego schools are progressive and encourage children to reach their full potential. The great year-round weather is also good for promoting outdoor recreation, sun exposure and metabolic health. Schools in Southern California are well-known for their high-quality health and nutrition programs in the public schools, which are a result of the effort and activism of concerned parents.
Families can enjoy a wide-variety of friendly, San Diego neighborhoods. Some of these include the historic Gaslamp District, Downtown San Diego, Mission Beach, and Chula Vista. Public schools in San Diego are all modern and have the best educational aids, equipment and safe building structures. Parents who move to this beautiful beach-side city will also appreciate the variety of alternative schools. There are magnet schools in San Diego that are specially designed for certain areas of study. Students who are seeking high schools that will prepare them for arts or sciences benefit from such schools.  The San Diego School of Creative and Performing Arts (SCPA) in National City is a notable school that caters to 6th through 12th graders looking for a concentrated education in these fields.
Montessori schools are alternatives to traditional grade schools. Students learn in a special environment, focusing on their creative skills. The enrollment process is quick and easy for most Montessori schools in San Diego. Parents will find that the transition process can be quite easy and pain-free. The teachers and educational staff also are good about meeting with parents and answering any questions they may have about Montessori schools. Montessori is typically limited to grade school levels (pre-k to 5th grade).  Great San Diego Montessori schools include Montessori School of San Diego, Mission Bay Montessori Academy, and Maria Montessori Elementary School.
There are several public schools in San Diego to choose from. Many schools require that parents live in the district to enroll their kids, but some schools have exceptions.  Do your resear,ch, consult your kid(s), and find a great San Diego school today!
Comments
Related Posts in San Diego Education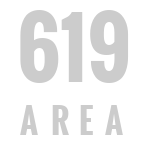 Public Schools In San Diego, CA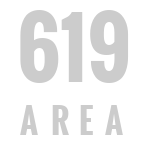 Private Schools in San Diego, CA