For people moving to San Diego, or for people who have lived there for years, education is important. For a parent, choosing what is the best school for their child is a very important decision to make.
The first choice to be made when choosing a school is whether or not to send their child to one of the many private schools in San Diego or a public schools.  Within the city limits, there are many private grade schools, middle schools, high schools, and Montessori school available to future students.
Notable private grade schools in San Diego include the Christ Church Day School in Coronado, Scripps Montessori School just north of Chula Vista, and Child's Primary School.  Horizon Junior/High School, Halstrom High School and the Waldorf School of San Diego are popular private school choices for kids above the 5th grade.
Regardless of the school a parent decides to send their child to, checking into the school's test rankings is very important. Many parents think that students test rankings do not matter in grade schools or middle schools. While rankings are extremely important in high schools, they are just as important in lower grades.
Grade schools and middle schools set the educational foundation for a child's future education in high school and college. Montessori schools are a good option for parents who do not wish to sacrifice education value in exchange for tuition cost. These schools are cost effective and usually offer the same, if not better, education as an expensive private school in the area. Notable San Diego Montessori schools include Mission Bay Montessori Academy, Maria Montessori School, and Montessori School of Kearny Mesa.
The only way to research schools is to visit several of them and meet with fellow parents and teachers. It is also helpful for the future student to meet with current students to ensure their future comfort at the school as well.  Happy searching!
Comments
Related Posts in San Diego Education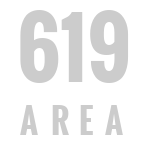 Public Schools In San Diego, CA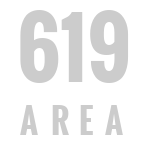 Private Schools in San Diego, CA