When planning your next travel vacation, considering going to San Diego, California. Whether you want to go shopping, enjoy some recreation in the parks, or check out the nightlife, there are many things to do in San Diego.
As the cultural and financial district of San Diego, Downtown San Diego (also known as Centre City) is full of exciting things to do. By the bay is Seaport Village, a shopping and restaurant center. It features an eclectic array of vendors, and restaurants include Harbor House, the Pier Cafe, and Anthony's Fish Grotto. The bay also features more than 200 ferries and travel cruises. Also in Downtown San Diego is the San Diego Convention Center, one of the nation's largest exhibit centers. For something cultural, check out the San Diego Maritime Museum and the Gaslamp District full of San Diego history.
The city's nightlife is mostly concentrated in downtown and metropolitan areas. Visitors will want to check out the bars, lounges, restaurants, and live music venues. Popular bars include Lucky D's Bar and Grill, O'Connell's Pub, and clubs include Voyeur, FLUXX, and Ivy Nightclub.
For those under 21, San Diego has you covered. There are under 21 clubs, such as Baja Lobster & Club and Anthology. Younger crowds can also experience fun at cafes, karaoke bars, and comedy theaters.
There are plenty of fun things to do in San Diego for the whole family. The city is well known for its recreational parks and open spaces. Lovers of nature will want to hike in Tri-Canyon Parks, view 14 different habitats and endangered species at Los Penasquitos Canyon Preserve, or ride horses at Black Mountain Open Space Park. Other parks are perfect for picnics or family games, such as Mission Bay Park (the country's largest man made aquatic park) or Shoreline Parks.
Other family attractions include major tourist venues. Balboa Park hosts museums, art exhibits, and scenic gardens. The San Diego Zoo features exotic and rare animals, tram rides, and restaurants. The city is also home to SeaWorld, where visitors can observe aquatic animals, watch interactive shows, and go on water rides.
Comments
Related Posts in San Diego Entertainment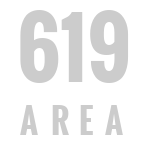 Things to Do in San Diego, CA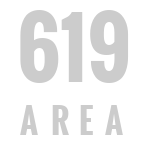 Best Places for a First Date in San Diego, CA